When movies need an alien planet, they shoot here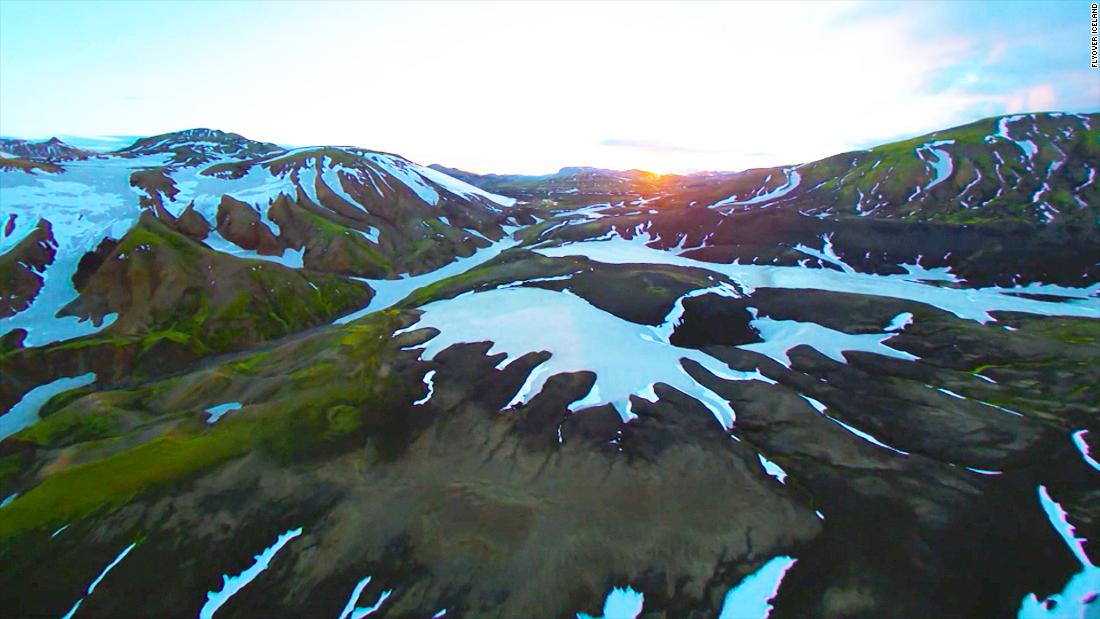 Enter Jón Kjartan Björnsson, the pilot with a mission to show the real Iceland.
Björnsson, a helicopter pilot for 35 years, has taken camera crews, directors and actors to some of the most stunning spots in the country.
A helicopter can go places in Iceland most people cannot.
In fact, Björnsson says, "Whenever directors want to show somewhere on another planet, they shoot in Iceland!"
And in the post-apocalyptic film "Oblivion," Iceland features as both a war-torn and ravaged Earth as well as its potential replacement, the planet of Titan.
FlyOver Iceland is an immersive film experience that takes viewers through the otherworldly landscape.
In one stunning sequence in the Iceland film, Björnsson flies right through an impossibly narrow arch that has the whole audience gasping and holding their breath as they feel themselves trying to make it through the arch.
Jon Kjartan Bjornsson has been a helicopter pilot for 35 years taking camera crews, directors and actors to some of the most stunning spots in Iceland.
When viewed from above in Björnsson's helicopter, Mossop says it looks like a three-dimensional Georgia O'Keeffe abstract painting, created by nature.
Directing dangerOne of the most dramatic moments Mossop filmed in Iceland for FlyOver was a scene where kayakers come careening down the Goðafoss waterfall.
Thankfully for those of us who want to see it for ourselves, despite appearances, Iceland is actually located on our planet.
Or visit FlyOver Iceland in Reykjavik.
Source